And laaaaateerrrrrr, there was even MORE SNOW!!! Apollo was staring out the window and whining and moaning and begging to go out, like so:
Our mini-snowman got a leetle bit buried
so we decided to make a full-sized snowwoman!
Here she is
chillin'
(HA HA!) with the penguin and me:
Of course, I had to make a snowcupcake:
We frolicked some more, too!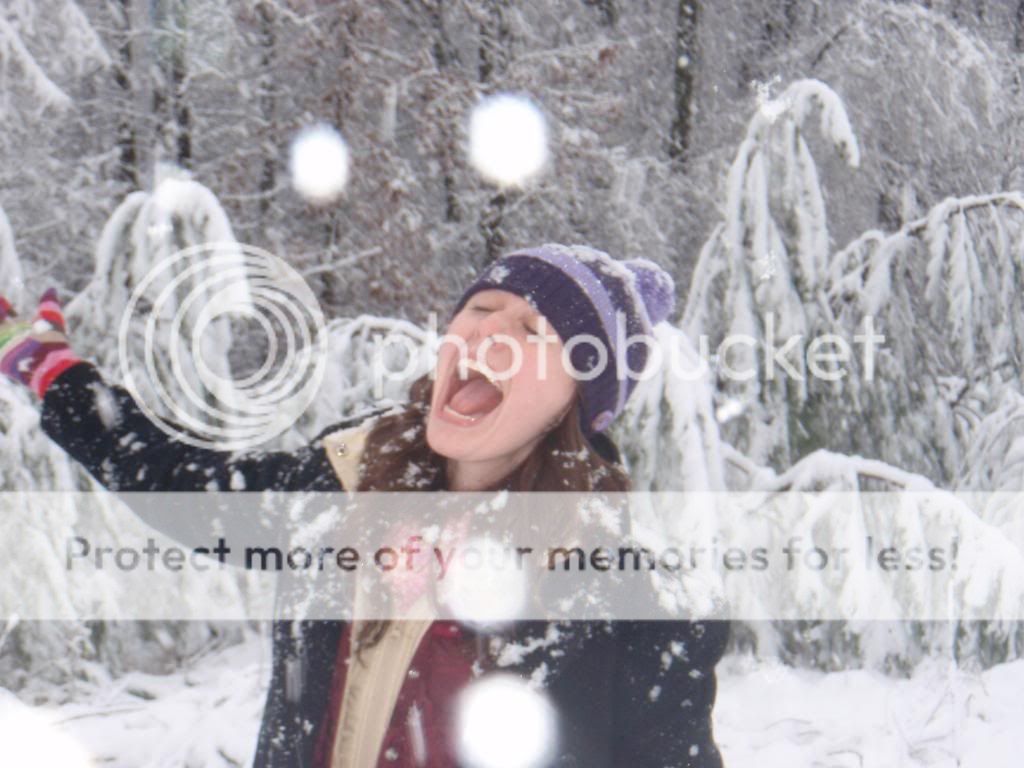 And here is a video of earlier frolicking that you missed because blogger and photobucket do not understand each other, so I'm forever switching to youtube:
Apollo got to come outside to make some yellow snow:
And he made a new friend! They frolicked their little doggie asses off!
Walking to the gas station for emergency Coke Zero:
People tryna drive on 441 - FAIL!
Our neighborhood, looking uncharacteristically picturesque and fancy:
Yippee skippy hooray!!!